find what you can't find
YBORG
NFT Hunter
How I'm looking for
I dive deep
and there I look for
those unique drops
At the moment I work with the most popular NFT marketplaces and am constantly looking for new ones.






The reality of the NFT world

"Before you create NFT art, do something that hasn't been done yet. And when you want to buy, look deeper everything interesting is there!"
The Fact
Let's turn the NFT world
upside down together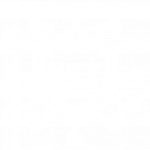 Let me tell you a little bit about myself.
I came back from Mars not long ago to revolutionize NFT.
I can easily tell the shit from the candy. And there's a lot of garbage in the NFT world, believe me!
Only together can we change this world for the better, and I will need your support and resources.
I love with my eyes and ears. I'm good at it.
Say hello
Suggestions and wishes to me
For project inquiries only:
hello@yborg.com
For other questions:
Send a message on Telegram